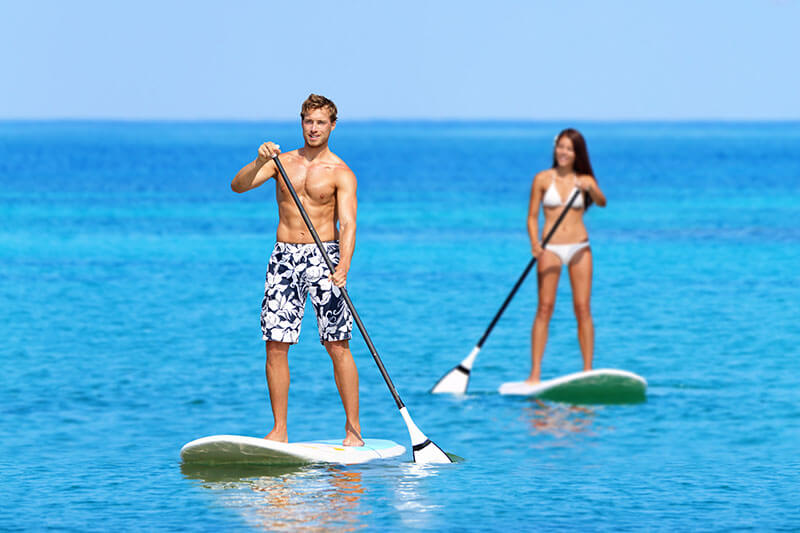 Our company offers you a complete range of brand new models of boards and paddles with excellent construction qualities and easy to use, from the basic model for beginners to the professional one.
Fun and fitness: going out on a SUP board has all the ingredients to conquer water sports lovers.
The SUP allows you to paddle close to the water on an easy-to-handle board, it is a gentle activity to enjoy the sea and at the same time an excellent fitness exercise suitable for everyone!